Short Let Property Search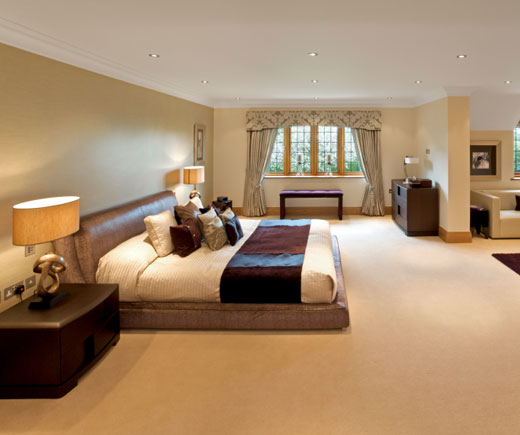 Short Lets
Visiting London on business or pleasure?
Hotel accommodation is not the only option available. Why stay in a hotel when you can have more space and comfort in an apartment or house. A short term rental is often a more cost effective and convenient solution and can be arranged at short notice, with the minimum fuss.
A short let is a property which can be let from a few weeks to a few months (subject to Local Authority restrictions) For Holiday Rentals, Short Let or Short Stays. You can short let any type of property from a studio to a ten bedroom house. When renting a property on a short let basis all utility bills are included in the rent (excluding telecommunication services). Most short let properties are furnished to a high standard with appliances and household items such as towels, linen, crockery and electrical goods are supplied. Bring your suitcase and we'll provide the rest.
A number of large companies use short lets as a more cost effective and convenient solution than hotels, especially if they require more than a few days. Insurance companies also often choose short let's to house their clients during repairs or refurbishments, in order to minimise disruption to lives by allowing people to remain in the same area. We also provide short lets for film and media companies, theatres, making advertisements, shows, concert, films etc.
Please contact us with details of your stay, including how many people will be staying at the apartment, how long, check-in and check-out dates plus any other request/s. Service / Daily Clean or Housekeeping can be arranged upon request. We can also arrange meet and greet or collection from and to the airport upon request.
Let your property during the 2012 Olympic Games.
Landlords - If you have a property you wish to let out during the Olympics please contact us for information on achievable rates or rents for letting your property during the games. We are able to handle the whole transaction from beginning to end; ensuring rents are paid in advance and deposits are taken upfront to secure your property We also secure copies of IDs or passports of all those renting the property.
Apartments, Flats and houses to rent for the London 2012 Olympics
Tenants – Please contact us with your requirements, for properties available to let during the Olympics. Please state how many people, start date, length of stay, and your budget. Please email us with full details of your requirements at info@prestigelondonproperties.co.uk
Apartments, Flats and houses to rent for the London 2012 Olympics
Tenants – Please contact us with your requirements, for properties available to rent during the Olympics. Please state how many people, start date, length of stay, and your budget. Please call us on Tel 020 3633 8285 or email us with full details of your requirements at info@prestigelondonproperties.co.uk